Street food lovers are everywhere. With no time to cook tasty food for themselves, people are lining up in front of food trucks to relish their favorite food that works out cheaper when compared to restaurant prices. The more extended work hours and shorter meal hours have made food trailers famous. If you are looking to start a food trailer business but unsure about how to go about it, here are some tips you can follow:

Remember you are here to provide quality food to your customers. Abide by the local rules and equip yourself with the required licenses and permits. You need to have an appropriate business plan that clearly states the type of food you are looking to serve from your food trailer, the number of concession trailers you are going to start with, your supply sources and details on financing and equipment. Your business plan must also incorporate the area of your operation, because a more extensive area means, you will again need to comply with that particular region's regulations. However, as you are just starting, it is best advised to restrict your operations to a small area and later expand.
Food Trailers vs. Food Trucks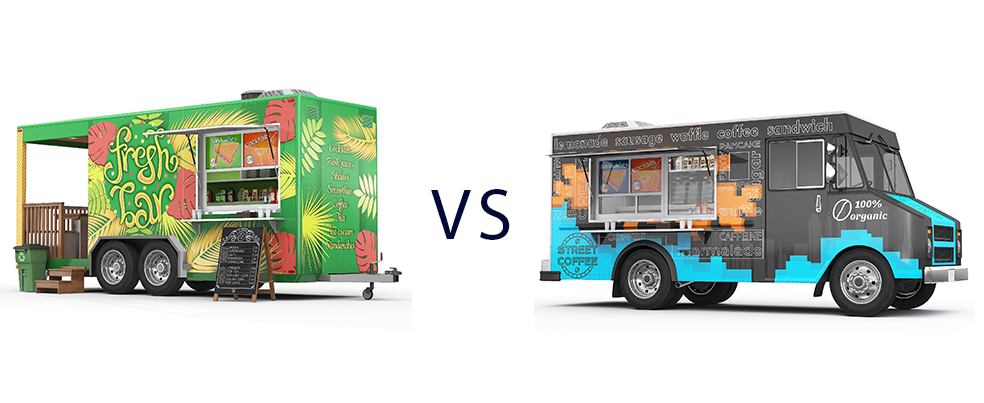 Food trailer or a food truck? That's the most common question that we have heard in the past years. There are advantages and disadvantages to each food trailer and food truck. It depends on how you plan your business, your location, size of the kitchen you need, and in some cases, your financial condition.
First, and the most common reason people are considering buying a food truck is that it's a single unit, comprising of the vehicle and kitchen, but little do they know what problems might find them and their truck in the future. Sometimes a food truck is the only way to go, and you can't look in the direction of a food trailer. A new, well-designed food truck with the best equipment easily can cost you more than $120,000! Do you want one that costs you so much?
Moreover finding used equipment is also a tedious task, given the increasing popularity of food trucks in recent times. However do not go down on your morale, there are food trailers that can make your dream come true. A fully loaded food trailer will cost you anywhere between $35,000-$55,000+, far more cheaper than a new food truck.
With more advantage over truck like layout design, window location, and larger water tanks. The sky is your limit on the trailers. Don't you feel it is wise to go with a concession trailer?
Other reasons to choose a Food Trailer over a Food truck:
Suppose you have some issues with your truck, you will be losing your business until you get them fixed. Sometimes your engine can fail, that will cost you thousands of dollars in repairs, plus most repair shops are two weeks out. Yes, the same thing might happen with your pickup truck. But it will not stop you from making money. You can just rent a truck and take the trailer to your spot, and keep making that money. As a beginner, can you afford to lose sales?
Trailers occupy less space than food trucks, so you will end up paying less when your rented space is charged by the foot. Trailers can also operate at venues where trucks find it difficult.
However, the choice again depends on your business type and plan. If you plan to cater to only events that run for days and weeks, a food trailer will be the ideal one for you if you want to sell your mouth-watering quality dishes with less thinking about the maintenance and problems.
You must have a clear picture on the platform you will need. A small platform will do if you are serving only a few food types or planning to help a small niche. However, if you are looking to operate on a large scale, you can order a significant platform for your mobile kitchen. You need a company that will build you a food trailer according to your needs, with the best possible layout and quality equipment and materials.  
There is a wide range available of different equipment. However, you can talk to us as you food trailer builder to help you choose the best equipment, best quality over value, for the best layout in your trailer.
Appliances, Freezers, and Refrigerators matter as well; you cannot compromise on the equipment quality as they help you preserve your food and ingredients. No one wants to lose money when your equipment is out of order, so why not invest beforehand and avoid those problems in the future. Talk to the professionals from Quality Trailers Inc to make the best design possible so that all the equipment can be accommodated comfortably.
We are also a company that is doing it's best to provide the best possible product and customer service. In other words, our customers are our priority.
If you have made up your mind about starting a food trailer business, you have made the right decision! You are the boss here and have all the freedom when it comes to choosing the menu items, your vendors, employees and the customers you are willing to cater to. You also get the tax benefit as a business owner, and with mobility being the core of your operation, you get the opportunity to be at the right place on time! So you can utilize peak hours and seasons to the fullest!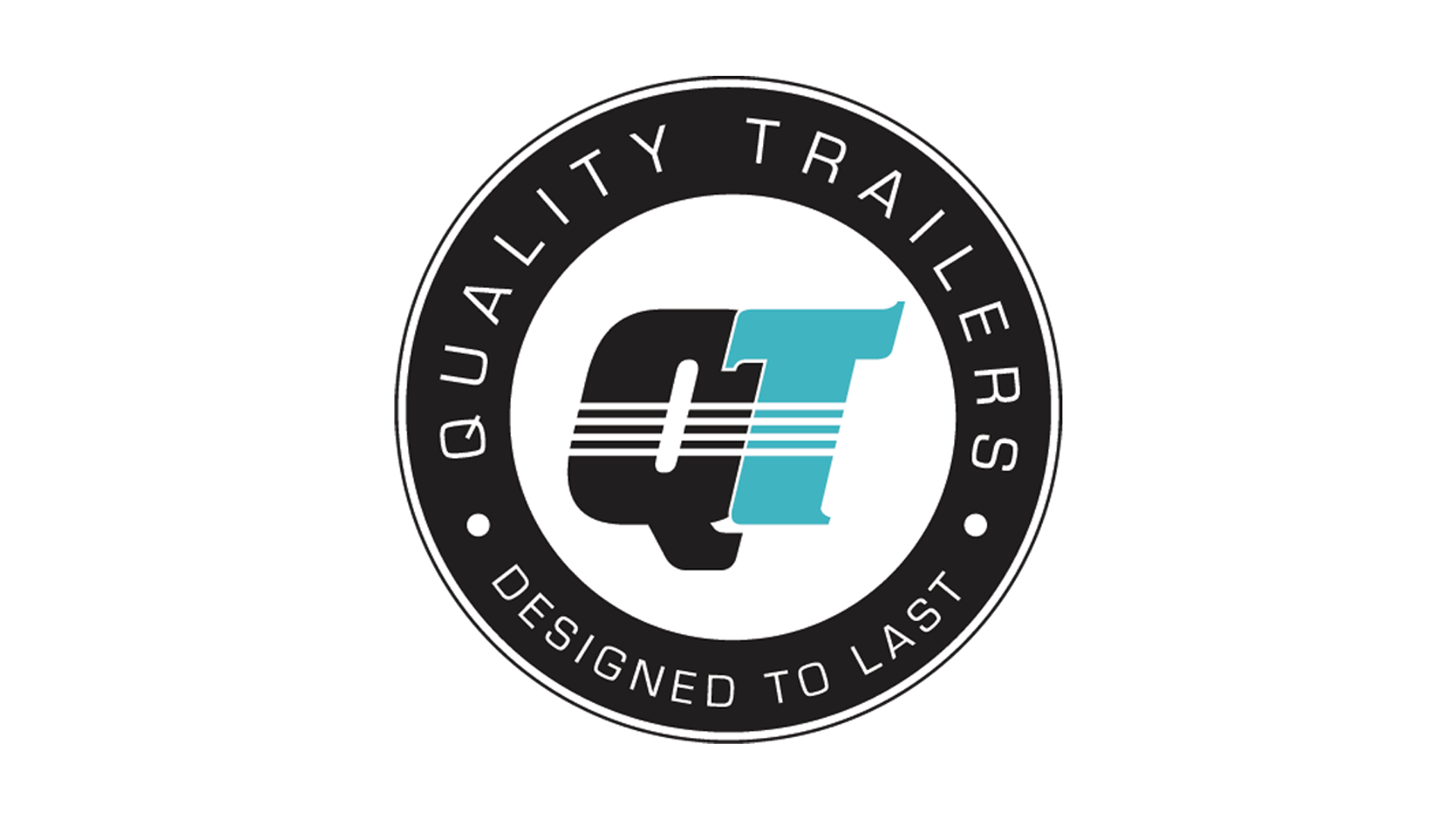 Quality Trailers is an excellent choice to get started with your food trailer business.
So, what are you waiting for? Get in touch us, your best food trailer company today with your business plan and get set to rock! 
Become one of our happy customers today!
Call: 971-220-2626
Email: sales@qualityfoodtrailers.com