GROW YOUR BUSINESS WITH QUICK, SIMPLE AND COMPETITIVE FINANCING SOLUTIONS
1st Independent Leasing, Inc
Website: http://www.1stindependentleasing.com/
Contact: Rosanne Wilson, (503) 626-3486 or (800) 926-0851
Email: rosanne@1stindependentleasing.com 
3800 SW Cedar Hills Blvd., #165Beaverton, OR  97005
Download: PDF Application.
(Fax your completed application to (503) 626-1631)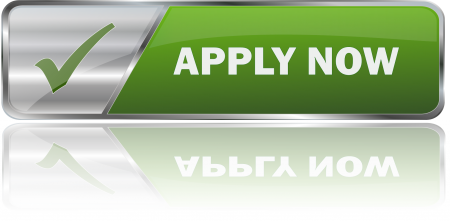 Financing FAQ's


WHY FINANCING?

Companies are realizing the many benefits of using leasing as a means of acquiring the equipment for their business. From improved cash flow to increased tax deductions, Leasing provides these companies with the means to acquire the equipment needed to operate, with flexible terms for every budget. Instead of paying cash for equipment, business owners can conserve their cash and reinvest it into the business at a higher rate of return. With leasing, your business can spread all payments over time so you pay for the equipment as its used. Under a leasing arrangement the equipment is paid for as it generates profits.

WHAT CAN WE FINANCE?

Most equipment, NEW or USED, including office furniture, computers, software, restaurant equipment, trucking equipment, construction equipment, medical equipment, virtually anything that is needed for businesses today.

WHAT ARE THE BENEFITS OF LEASING?

Leasing provides customers with One Stop Shopping. The customer can not only select the equipment from any location, but can have multiple vendors or supplies of equipment all on one lease! Leasing keeps pace with technology. New and innovative products are available today that can make your company more competitive, achieve higher production, and efficiency. The problem is:  these products cost money and lots of it. Leasing allows you to have the products you need with a minimal outlay of cash, spread out over time. All leases carry fixed payments that will offset inflation.

WHO ARE THE MOST LIKELY CANDIDATES FOR LEASING?

The organizations most likely to lease are most businesses , industrial and construction firms, service companies, medical companies, trucking companies, non-profits, and associations of all size.

WHAT ABOUT A PERSON WHO IS SELF-EMPLOYED?

Yes, professional people and small business owners or the one-person company may apply for leasing.

WHAT IF MY BUSINESS IS OUT OF MY HOME?

This is not a problem, and in fact it is becoming increasingly more popular due to the technology that is available today. More and more businesses are able to operate successfully from the home.

I AM NEW IN THE BUSINESS, AND I NEED TO APPLY FOR A LEASE, MAY I?

YES! Any business under two years in operation, or just starting is considered or a start-up by the leasing industry, but there are several lease companies such as 1st Independent Leasing in Beaverton, OR that specialize in this new business financing. At 1st Independent Leasing, we have our own start-up programs and would welcome your call.

HOW LONG DOES IT TAKE TO GET APPROVED?

Generally 1 to 2 working days. Sometimes additional information will be needed to complete a credit file, but with all information received, the application decision is usually made in 1 to 2 working days and can be as little as two hours.

WHAT ABOUT PAYMENTS AND TERMS?

Leasing companies today will custom tailor the term and the monthly payment to fit the client's budget. You can take up to 5 years to pay. There are other programs such as seasonal payments, and step-up and step-down payments, deferred payments, and many other programs to assist each client with the uniqueness of each person's business.

IS THERE A LIMIT ON THE DOLLAR AMOUNT?

The only limit is at the low end. Most lease companies start at $5,000 and but we finance as low as $1,000. There is no maximum depending on the client's qualifications.